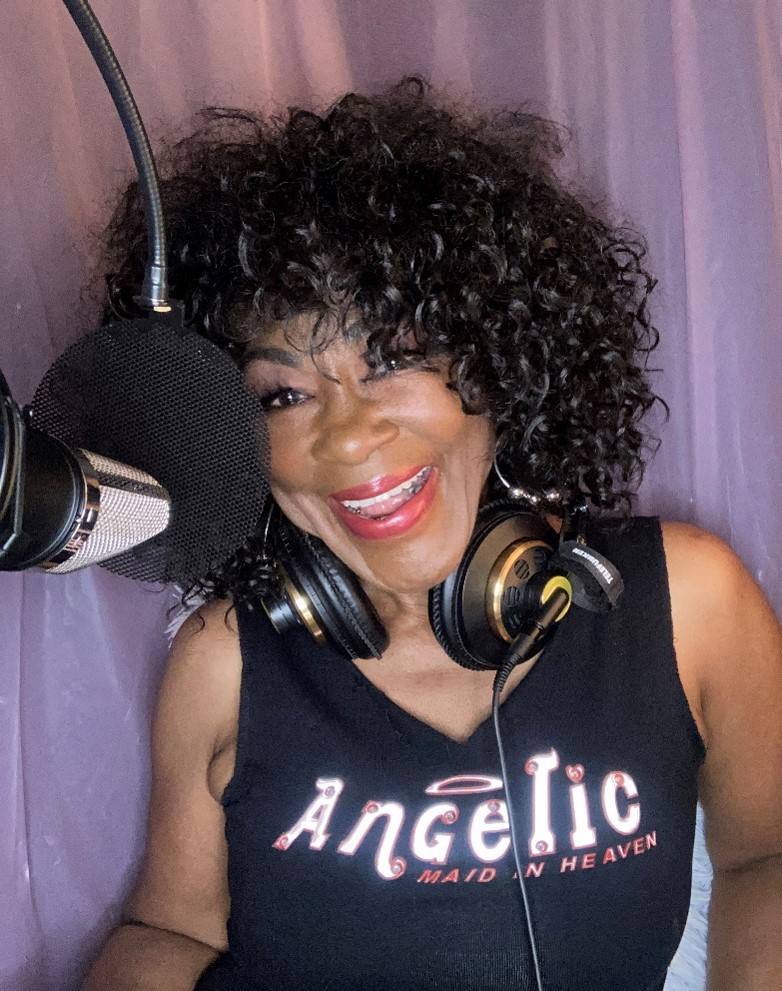 VOICE OF AN ANGEL
Think Female Morgan Freeman and Soulful
Contact: (323) 243-2005 cell/text
Entertainment Lab Manager Sean Dubravac -- 323-746-5003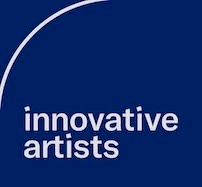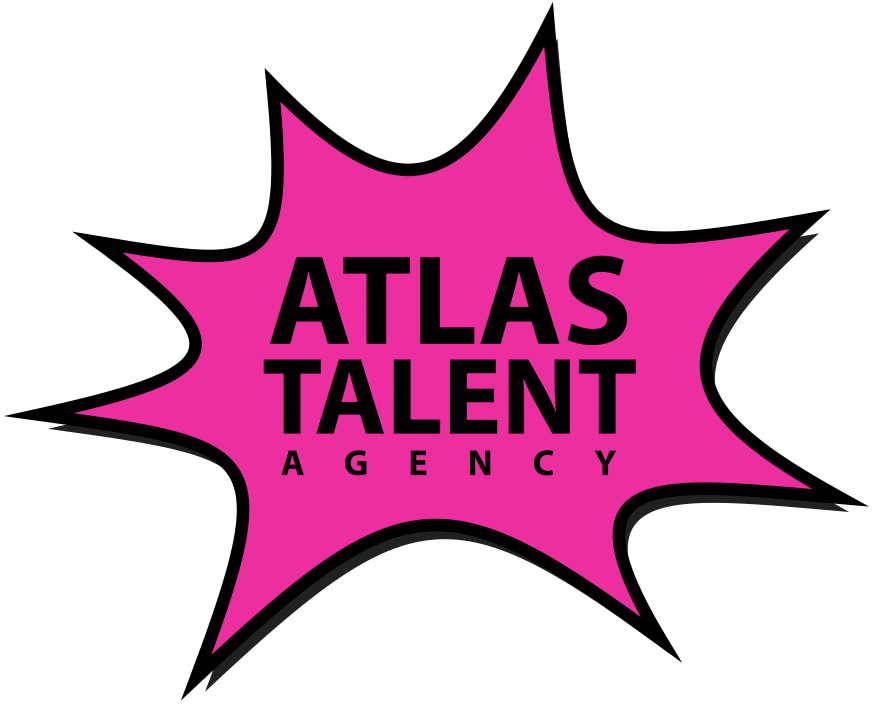 VOICE OVER
She is a graduate of Cornell University with a Bachelor of Science degree in Radio and Television Production. As the first African American DJ at Cornell University (WVBR-FM), she learned her destination was to be Voice performer in the entertainment industry…even though she grew up a poor Cuban Black Jamaican in one of Harlem's worst rat-infested tenements.
Following her college initiation into the voice over she began to work in commercial and narration work in Washington DC. Her commercial voice performance identified as Credible, Natural,and Easy Going. She is known for her Caribbean voice performances recognized as Earthy, Warm soulful, Textured, Exotic Tropical Voice.
She won the Achievement in Radio Award two years in a row, for her Outstanding Voice Over performance in Washington, DC,1987 and 1988. In 1989 She arrived in Los Angeles and began booking animation work on such show as Rug Rats, Batman, Captain Planet, Ghostbusters, New Kids, and Monsters. For 15 years she was a lead cast member on the Tom Joyner Morning Show's radio drama "It's Your World" playing several characters including, Dr. Cotton.
In 2008 she took a 12-year break from the entertainment industry and taught elementary school. Upon her return 2020 she won a scholarship to learn audiobook narration for book publishers. Upon completing the course, her first job was a narration for Penguin Random House's 25th anniversary book, "Dreaming In Cuban." Her narration work is described as engaging, warm, versatile, distinctive in style, and mature.
For the last two years she has been working in the Podcast Drama genre as lead characters on "The Cofounder" as Grandma Di (REALM) and "The Lower Bottoms," Will Packer, executive producer, as Gangster Mom Angela (iHeart Radio).
Angel's standup comedy experience empowers her voice performances. She is a winner of America's Funniest People and has appeared on BET's Comic View and Show Me the Funny. She is also founder the executive producer of Heaven-Sent Productions, producing and directing the award-winning documentary film "Keeping the Faith With Morrie."

Dreaming in Cuban
for Penguin Random House Audio (PRH)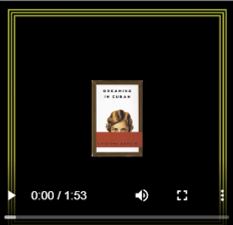 African Folktale (demo)


Who Was Bob Marley (Jamaican accent)


Spanish/English Children's book


Bumble Bee


Delicious


Life Ascending


Racial Intolerance


Attached (self-help/non-fiction)


The Help-1st POV (southern)


Melody's Christmas-3rd POV (multiple voices)


Spanish Only Reading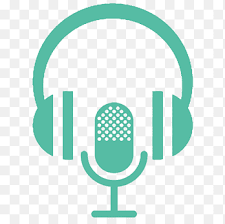 Recent:


Toyota:


Icon:


Other voices:


Various:

Saved By the Bell

Side Hustle (my edited clip)


Side Hustle (my unedited, extended clip)


Side Hustle (stunt side kick)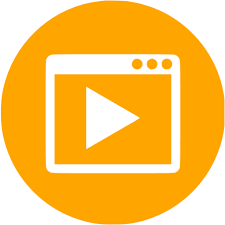 Self-Tape "Geneva Monologue" – 2020

Self-Tape "Bathroom Monologue" - 2020

Slate - Angel Harper - 6/2020

Recent Auditions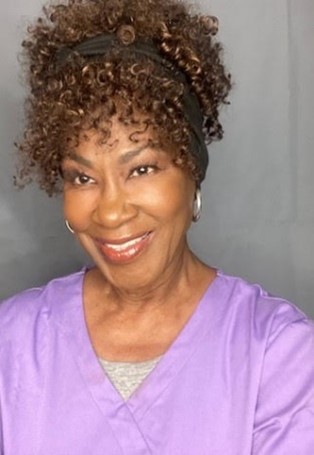 Nerve Endings - "Lydia" (8/22)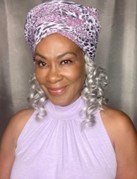 Role: "Minnie" (8/22)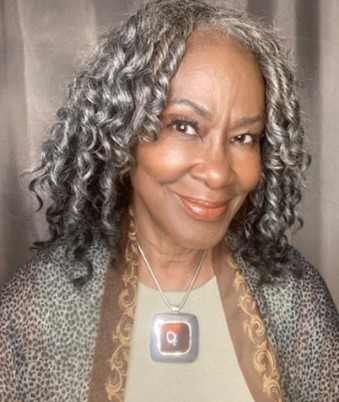 Nightbitch - "Nora" (8/22)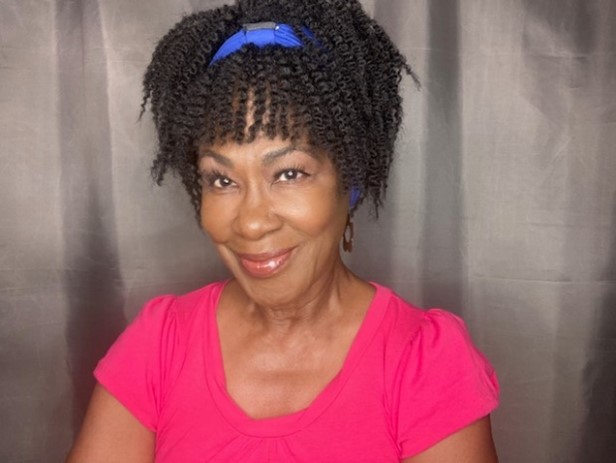 Golden Door - "Mom" (8/22)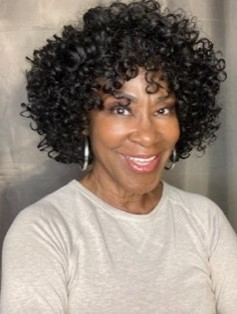 Tyler Perry Project - "Gladys" (7/22)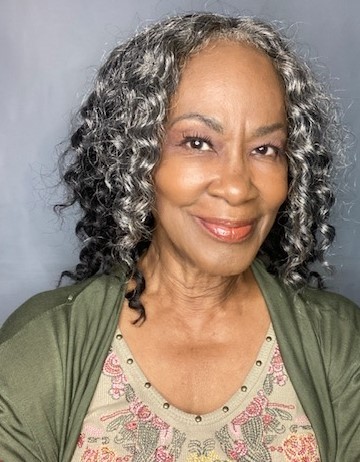 Criminal Minds - "Imelda" (8/22)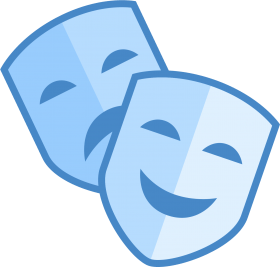 REELS:

TRAINING
"Judy Carter" Comedy Writing Workshop
"The Theater Company" Improv Group

SPECIAL SKILLS (22 Character Voices)
Cartoons
Dialects – Jamaican, Southern, Oriental, British
Athletic – Brown Belt Karate, Roller Skate, Aerobics
Salsa and Hip Dance
Angel Harper was named one of the top 100 Latino Comics in 1997. A very ironic honor to her obvious African-American appearance. She is originally from Harlem, in New York City. Her mother was born in Havana Cuba and raised in Kingston, Jamaica. Her father is from Hookerton, North Carolina. She enjoys her ethnic mix and shares the humor of her heritage with her audience. Angel has appeared in all the top comedy clubs in Los Angeles and won numerous prizes for her stand up routine about being a single woman. She doesn't limit her humor to her ethnicity. In her early years of comedy she was labeled the Classy Comic with a cutting Edge. Her new approach to comedy is a mixture of her former comedy style and topical and conscious technique.

Winner "America's Funniest People" and several appearances on
"Show Me The Funny"

Judy Carter-Standup Comedy Workshop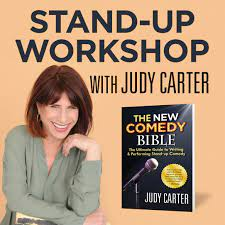 The Clyde Bernardy Acting Studio Script Analysis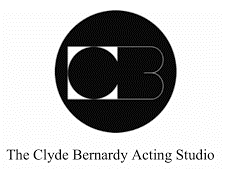 TAC - The Acting Center - The acting center la
Audition Intensive Course




July 18th – 28th, 2021, July Class Choices
Amanda Reed, Lead teacher/Coach

Annie Grindlay Studio: Carla Rosati Commercial Intensive
AUGUST CLASS - August 14 2022


Scott Sedita Costar Audition Intensive
Scott Sedita Comedy Essentials


September Classes beginning 2022



Ongoing Scene Class


Angel hiking
Angel swimming
Angel martial arts
Angel salsa dancing
Angel's stand-up comedy
Studio and Scholastic Teacher Educator – Educarer – Teaching Artist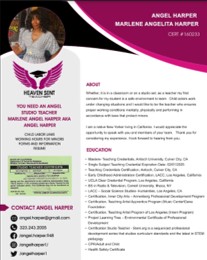 Marlene Angelita Harper affectionately and professionally known by her middle name "Angel" is an experienced early childhood, elementary school teacher who recently gained her High School Credential in Social Studies. Over the past 12 years she has been developing her instructional background with the ultimate goal of becoming a Studio Teacher.

Angel's previous career in the Entertainment industry along with her teaching experience gives her a strong foundation to work as a Studio Teacher. Whether, it is in a classroom or on a studio set; as a teacher her first concern is a safe environment for students to learn. Child actors work under ever changing situations and Angel would like to be the teacher who ensures proper working conditions mentally, physically and performing in accordance with laws that protect minors.

Angel is a single, native New Yorker living in California.

She is actively working as a Studio Teacher for various productions and is available for hire. View my Studio Teacher Certificate.

Summary of Teaching Skills and Experience:
Highly dedicated teaching professional level grades k through 12
Over 20 years professional performing experience in television, film and radio
Counseling Experience High School and College Students
Award winning documentary producer – director
Award winning actress – stand up comedienne – voice actress
Manages and utilizes classroom technology
Expert in responsive classroom methods, styles and current theories
Outstanding communications, interpersonal and computer skills
Recognized as a collaborative team player
Proven techniques that incorporate performing arts strategies with core curriculum
EDUCATION
Masters- Teaching Credentials, Antioch University, Culver City, CA
Single Subject Teaching Credential Expiration Date: 02/01/2025
Teaching Credentials Certification, Antioch, Culver City, CA
Early Childhood Administration Certification, LACC, Los Angeles, California
UCLA Clear Credential Program, Los Angeles, California
BS in Radio & Television, Cornell University, Ithaca, NY
LACC – Social Science Studies- Humanities, Los Angeles, CA
Certification, Inner City Arts – Annenberg Professional Development Program
Certification, Teaching Artist Apprentice Program (Music Center\Dana Foundation)
Certification, Teaching Artist Program of Los Angeles (Intern Program)
Project Learning Tree – Environmental Certificate of Professional Development
Certification Pending - Stem.org is a sequenced professional development series that studies curriculum standards and the latest in STEM pedagogy.
CPR/Adult and Child Health Safety Certificate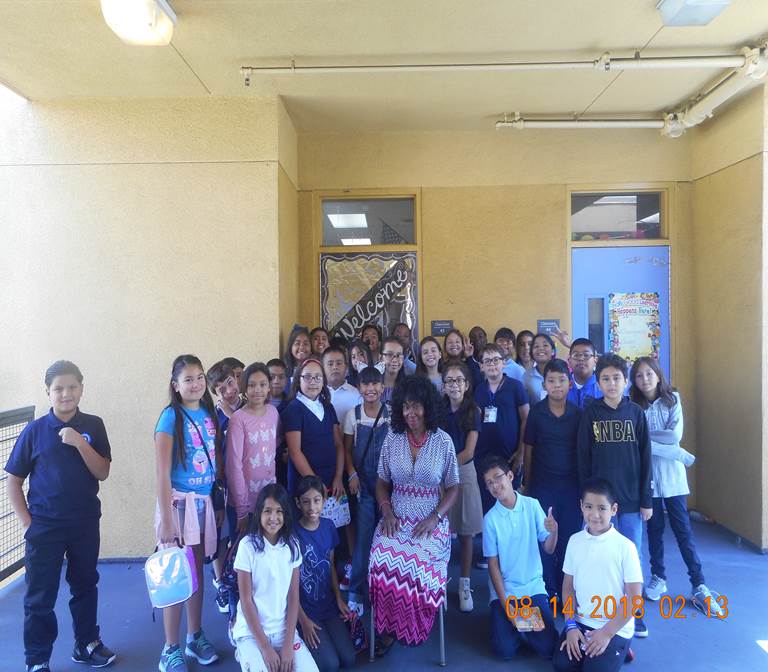 GENERAL INFORMATION AND EXPERIENCE
Familiar with Child Labor Laws, Working Hours for Minors, Required Forms and Information
IATSE Local Union 884
California Certified Studio Teacher ID# STC160233
12 years experience Classroom Teacher
Available to work as a local in California and New York
Taught public and Charter and Catholic elementary schools in Los Angeles
Masters Degree in Education: Antioch University
Production Friendly
Ready to travel for extended time periods
Current passport for international travel
Licensed to teach Preschool through 12th grade
Experienced with all ages: 15 days to 18 years
Industry references available upon request
Achieved Teachers on Reserve's Certificate of Excellence, for substitute teaching (2008)
Certificate of Achievement (LAUSD Placentia Elementary) Pre-K Autism Pilot Program (2013)
Certificate of Appreciation (LAUSD Los Feliz Elementary) Parent Center (2014)
Professional Contribution – Special Education Lesson Unit
UCLA | Extension Education Department
Dr. Nicole Nicholson- UCLA-Special Education–My lessons are used as an example to teachers in her class.
PR/News
Keith Andrew NetWork Main Channel Interview #994


Hunters - Season 2

Co-Founder story summary

Side Hustle News

Instagram - Side Hustle Before After Thank You



Lower Bottoms Press Release - September 12, 2022
Debbie Allen, Amber Riley Join 'The Lower Bottoms' Season 2 Podcast Series From iHeartMedia and Will Packer Media; Novelist Alice Walker to guest star; returning cast includes Kelsey Grammer, Theo Rossi, Annie Ilonzeh


THE LOWER BOTTOMS Season 2 Animated Trailer


THE LOWER BOTTOMS Season 2 Episode 1 Animated Preview


THE LOWER BOTTOMS Season 2 Episode 2 Animated Preview


Newsletters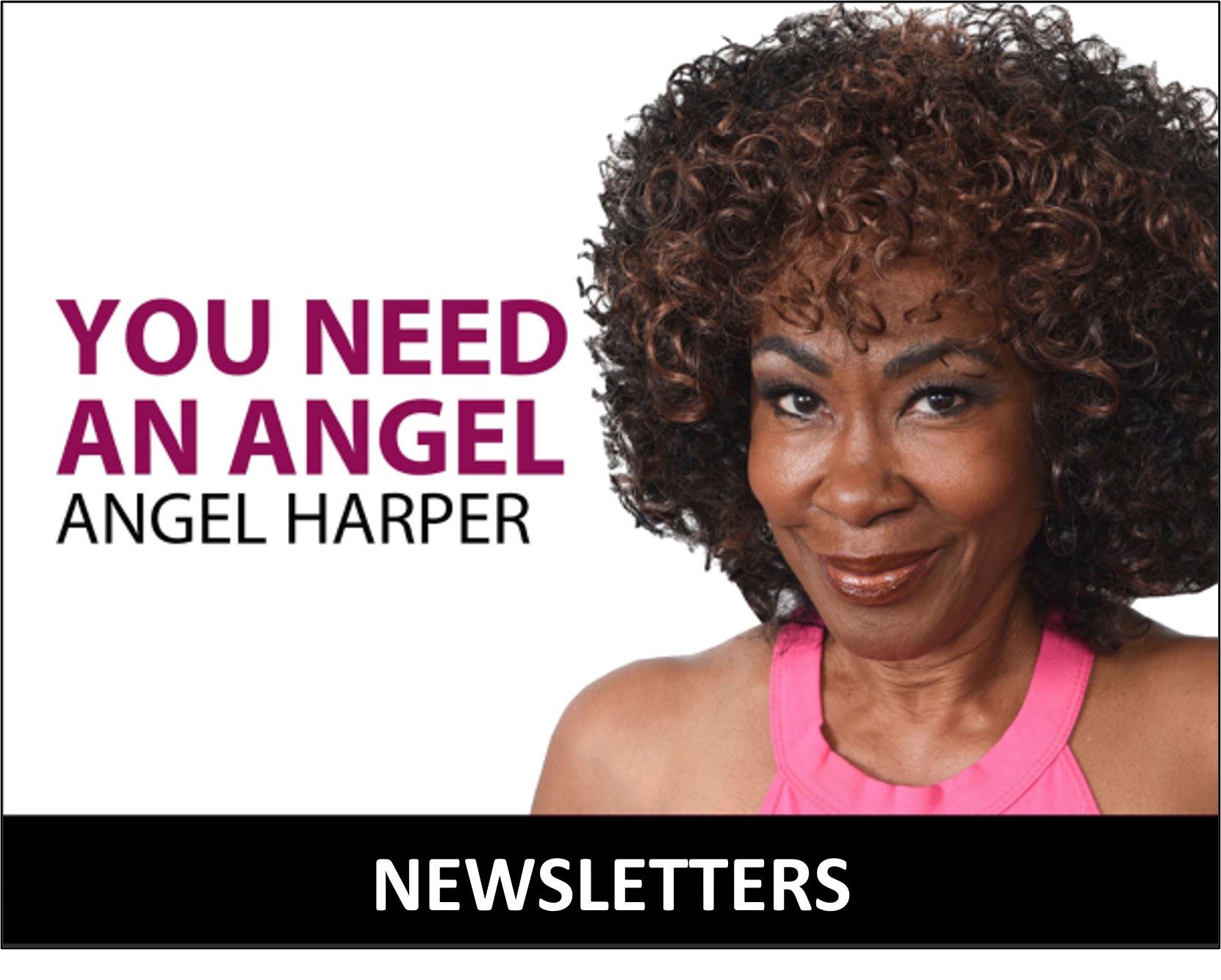 Read the most recent edition here.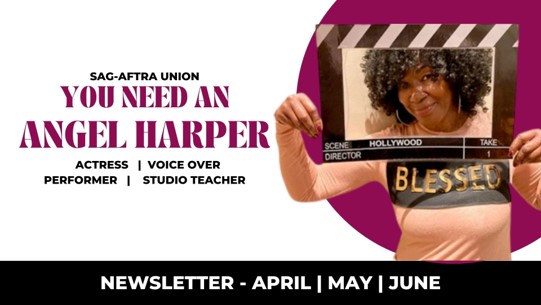 Click this link to see past newsletters!

Bonus Ep.-How Angel started her 3rd act with 14 offers for representation

#actress #representation #accountability
Oct 13, 2021


Angel Harper hit LA running back in the day. She landed reps fast and worked until... she realized she had no idea how to keep things going and she ultimately got burned out.
After taking a 12-year hiatus from the biz to work as an elementary school teacher, Angel realized she still had an actor itch to scratch… except she had no idea how to get back into things, how to submit to reps, or how to translate her years of experience and wisdom into meetings and finding her team.
Now after 15 meetings and 14 (!!) offers for representation, Angel is flying high and taking on the business with a whole new outlook in her self-proclaimed "3rd act"!
Who is Angel Harper?

Actor. Writer. Teacher.

A member of AFTRA-SAG unions, Harper is a winner of America's Funniest People and has appeared on BET's Comic View and Show Me the Funny. Harper also authored Master the Art of Cold Reading, which has been said to be the only cold reading book with a broad perspective on the subject.

She is also an award-winning voice-over performer with two consecutive Achievement In Radio Awards for her outstanding work. Angel is an active member of Women in Animation. She is also the founder of Smile Productions, which developed the comedy showcase Comedy Flavors.

Harper is also an Educator who has earned her 2009 Antioch University Teaching Credential and UCLA Clear Credential (2015) along with completing a Masters' in education program in 2010. Ms. Harper is a foundation teacher and also has an Early Childhood Administration degree. She is also founder and executive producer of Heaven Sent Productions, and a graduate of Cornell University with a Bachelor of Science degree in Radio and Television Production. She enjoyed success in both broadcast sales and acting in Washington, D.C.

Harper is a member of the (IDA) International Documentary Association and Black Association of Documentary Filmmakers/LA (BAD). She received an award for Outstanding Achievement from the American Women In Radio and Film for producing the documentary, Due Process of the Law. Currently, Harper is working on feature length version of her award-winning short Documentary "Keeping the Faith With Morrie." The project is a labor of love and currently in the rough-cut process to be used for submission for further funding.

Finally, she has completed programs at The Los Angeles Music Center's Teaching Artist Intern\Apprentice Program (2009/2010). She has worked as a teacher (6 yrs.) for the Los Angeles Unified District (LAUSD). Angel is a certified studio teacher and a member of Oasis Christian Church.
All
Acting Brand
On Set
Studio Teaching
Thanks and Appreciation
Thank you to a small group of people who have been constant champions of my success.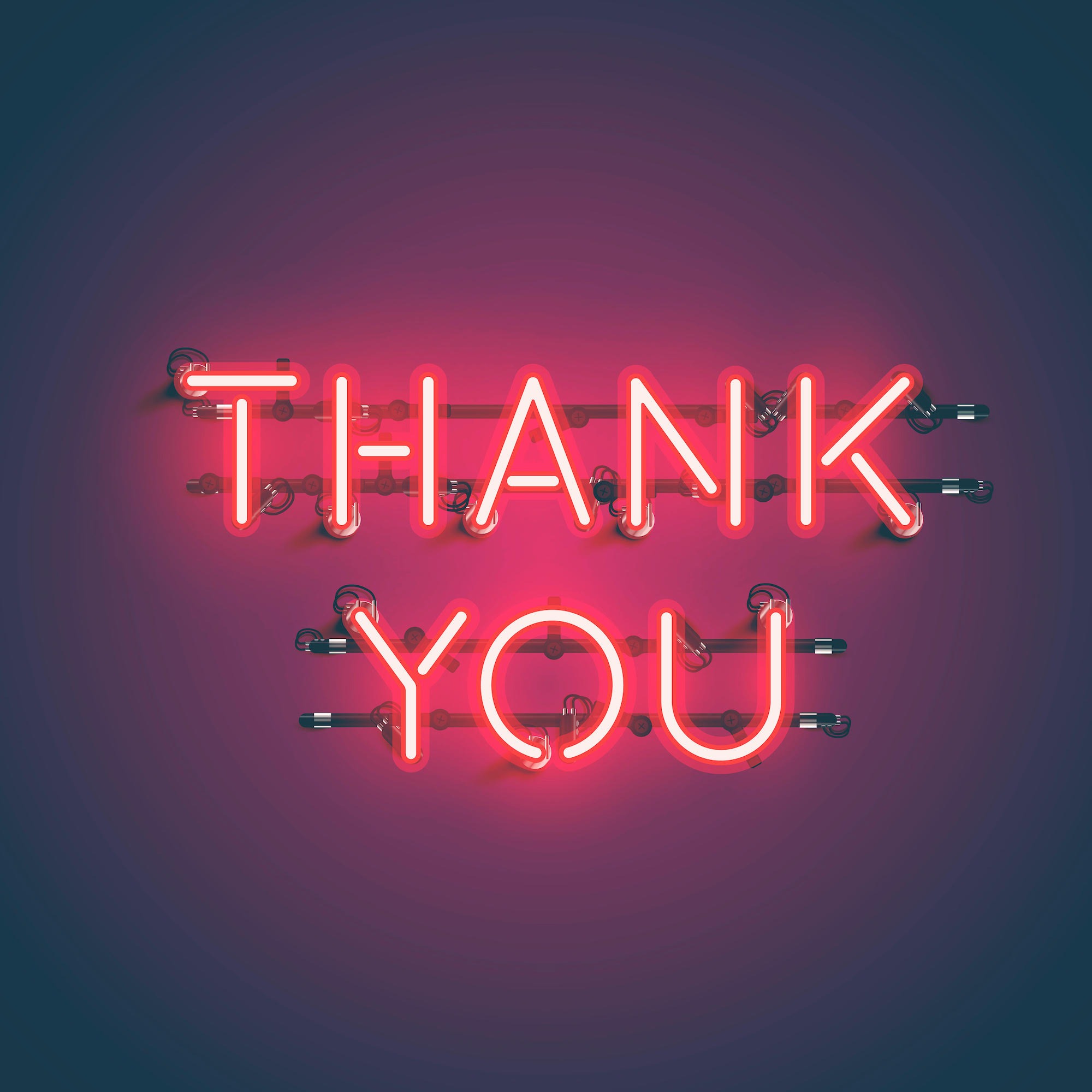 Marvin
On-Camera Self-tape champion
I appreciate you so very much!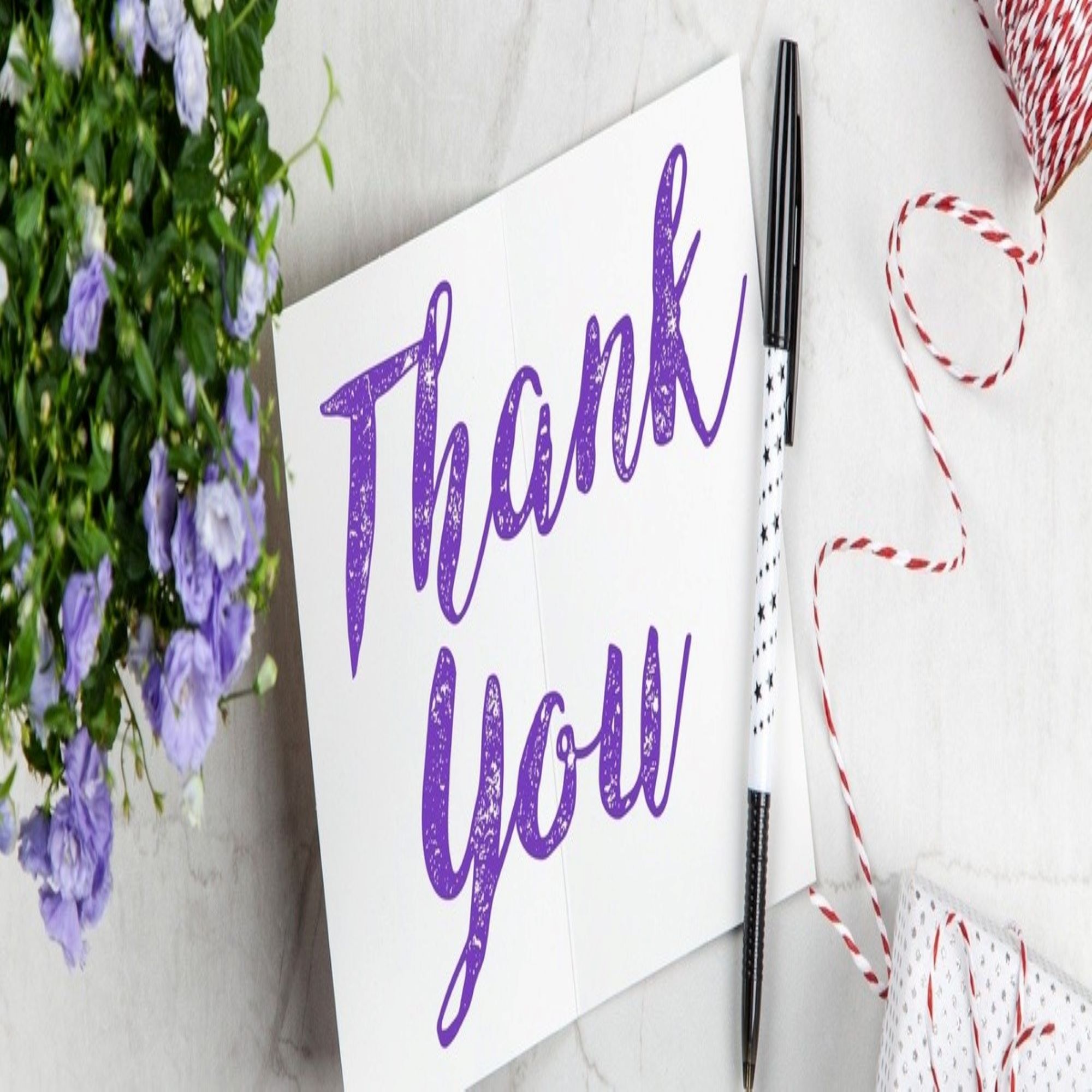 Marlo
Voice Over Career champion
I could not have done it without you!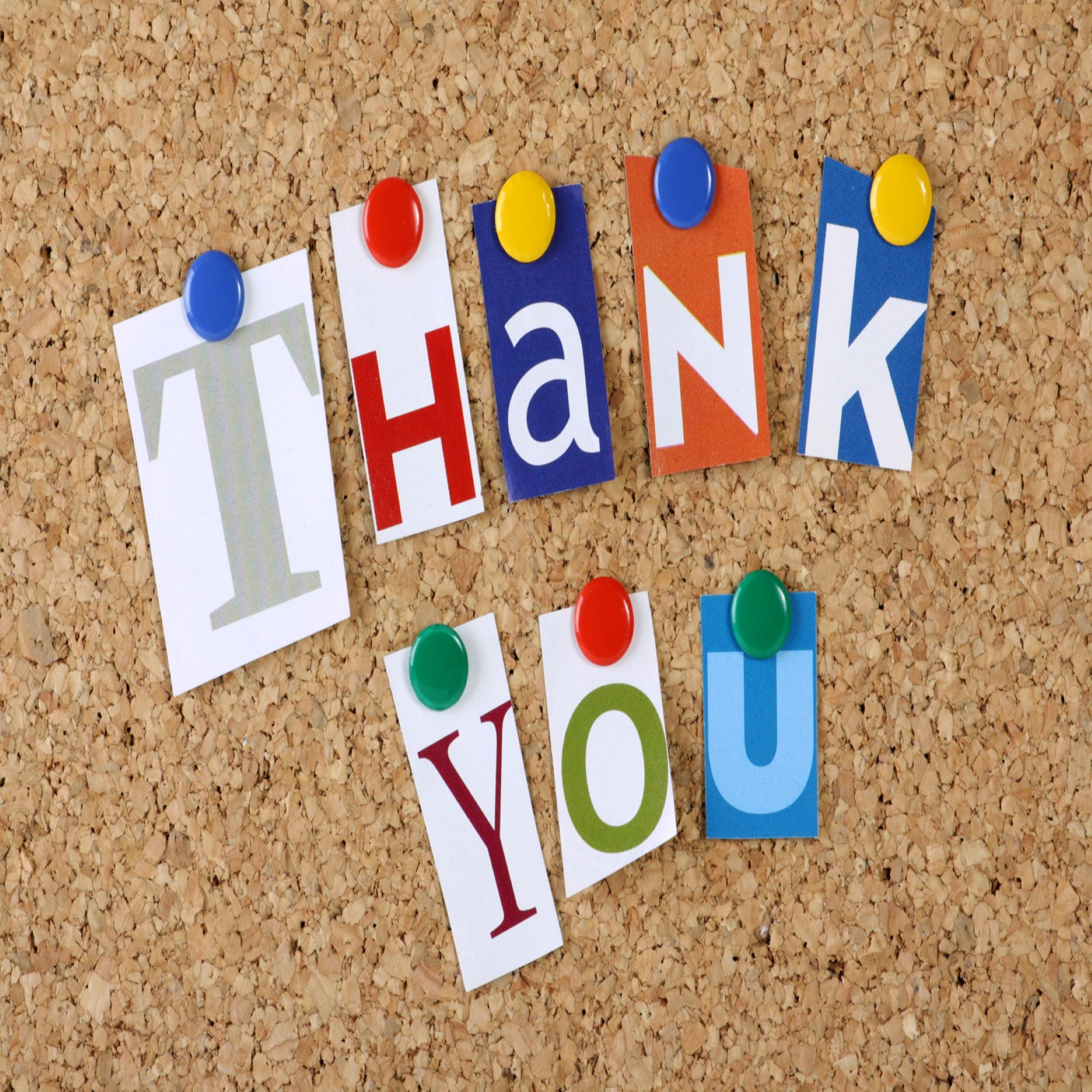 Yvette
Social Media Champion
Thanks for helping me have a social media existence. Much love!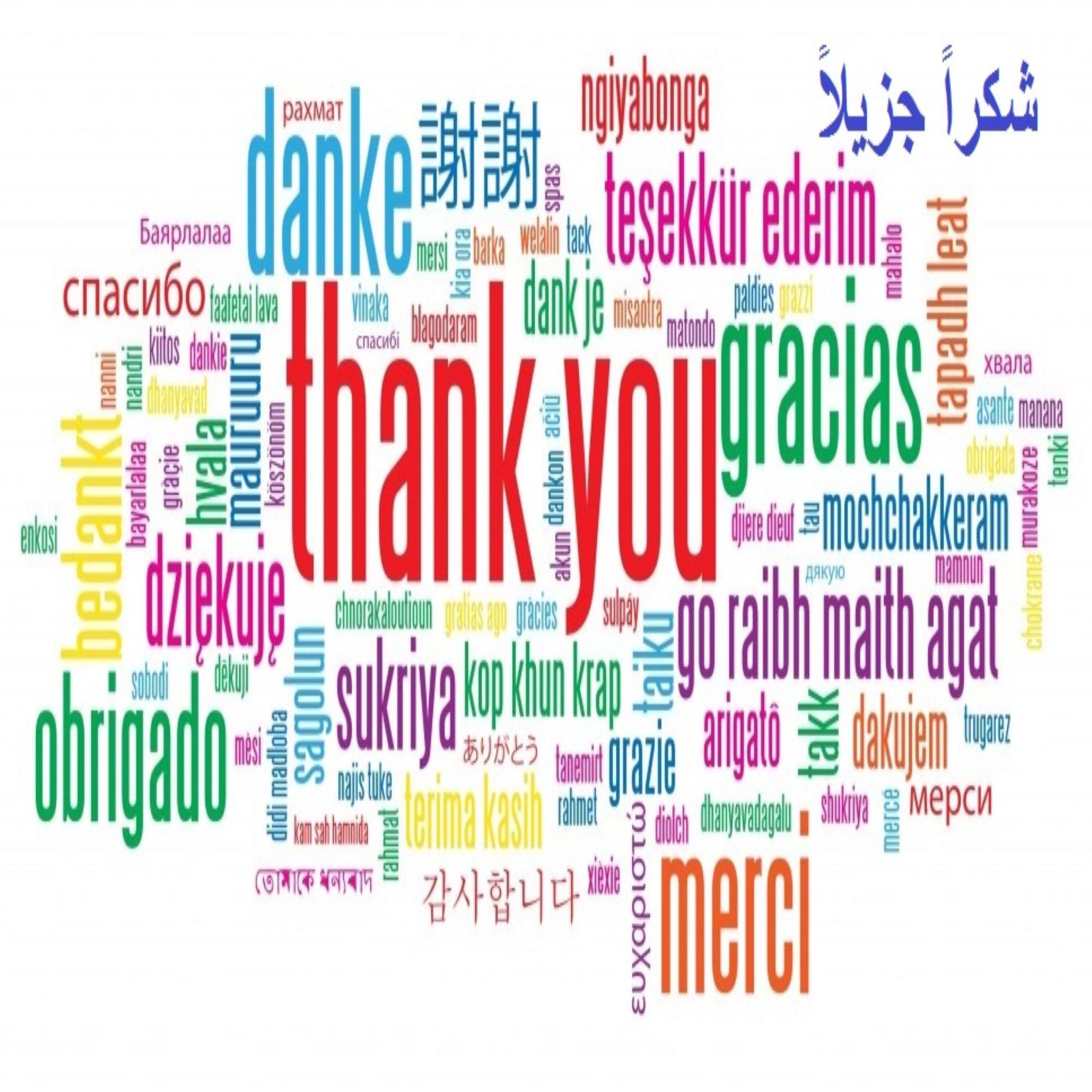 My Dream Team
Agent Tangerine Talent and Manager Entertainment Lab
Words cannot express my gratitude for all your hard work and assistance.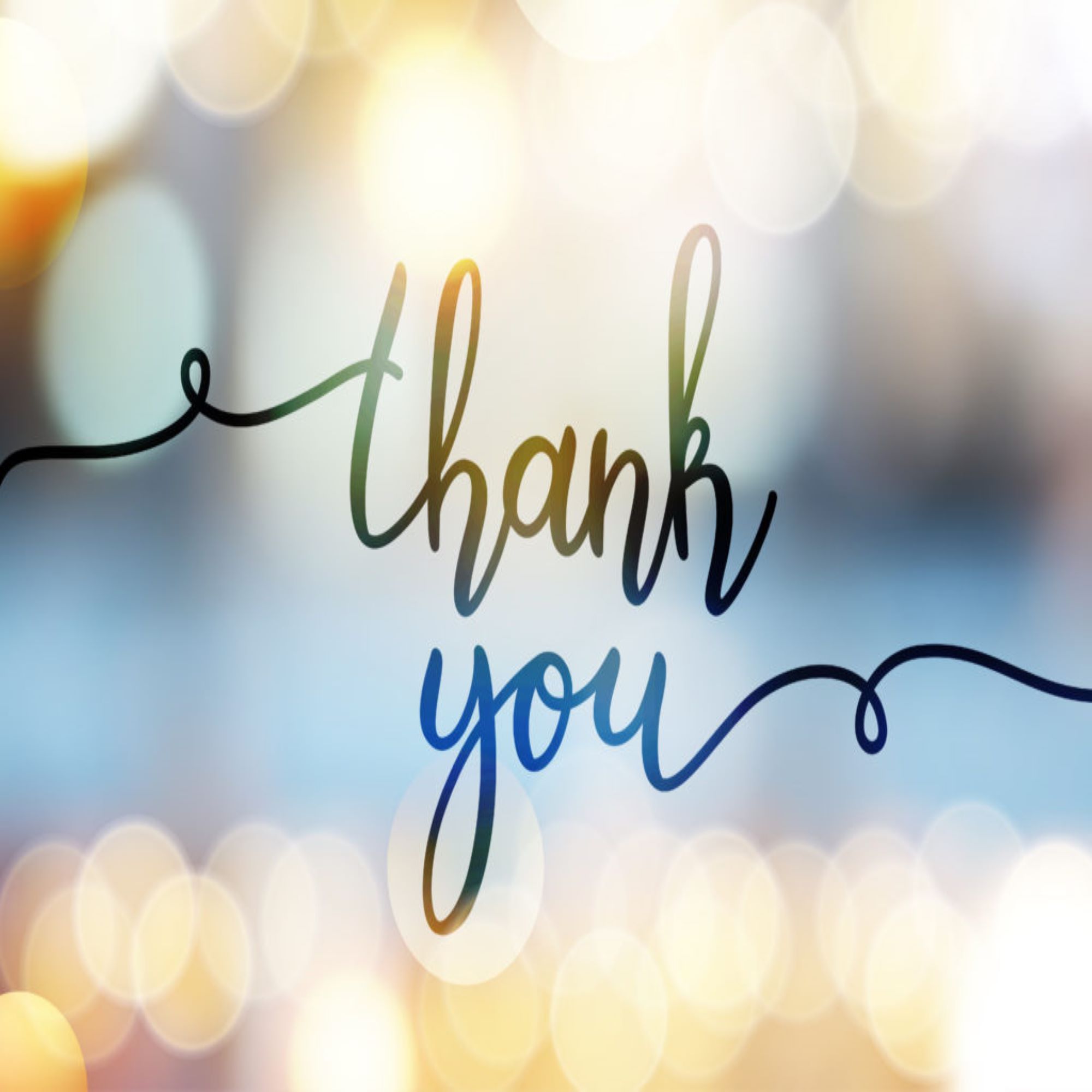 Linda
Web Designer
I appreciate everything you do and our friendship over the years.